Thought I would cover cleaning the intake valve deposits manually.
Tools needed are 10mm & 13mm socket & ratchet wrench to remove the IM, a 19mm (3/4") socket to turn the crank as you move from port to port to ensure both valves are in the closed position, various long picks or narrow flat blade screw driver, and a set of 1/4" hex end brushes that can be fitted to an extension and drill to clean the deposits, shop vac and compressed air nozzle to remove the deposits as you loosen and clean them from the valves. This can be done in 2-6 hours depending on the tools and how handy the DIY guy/gal is:
Brushes below show how they clog with debris, clean with brake clean between each port so they will still be effective.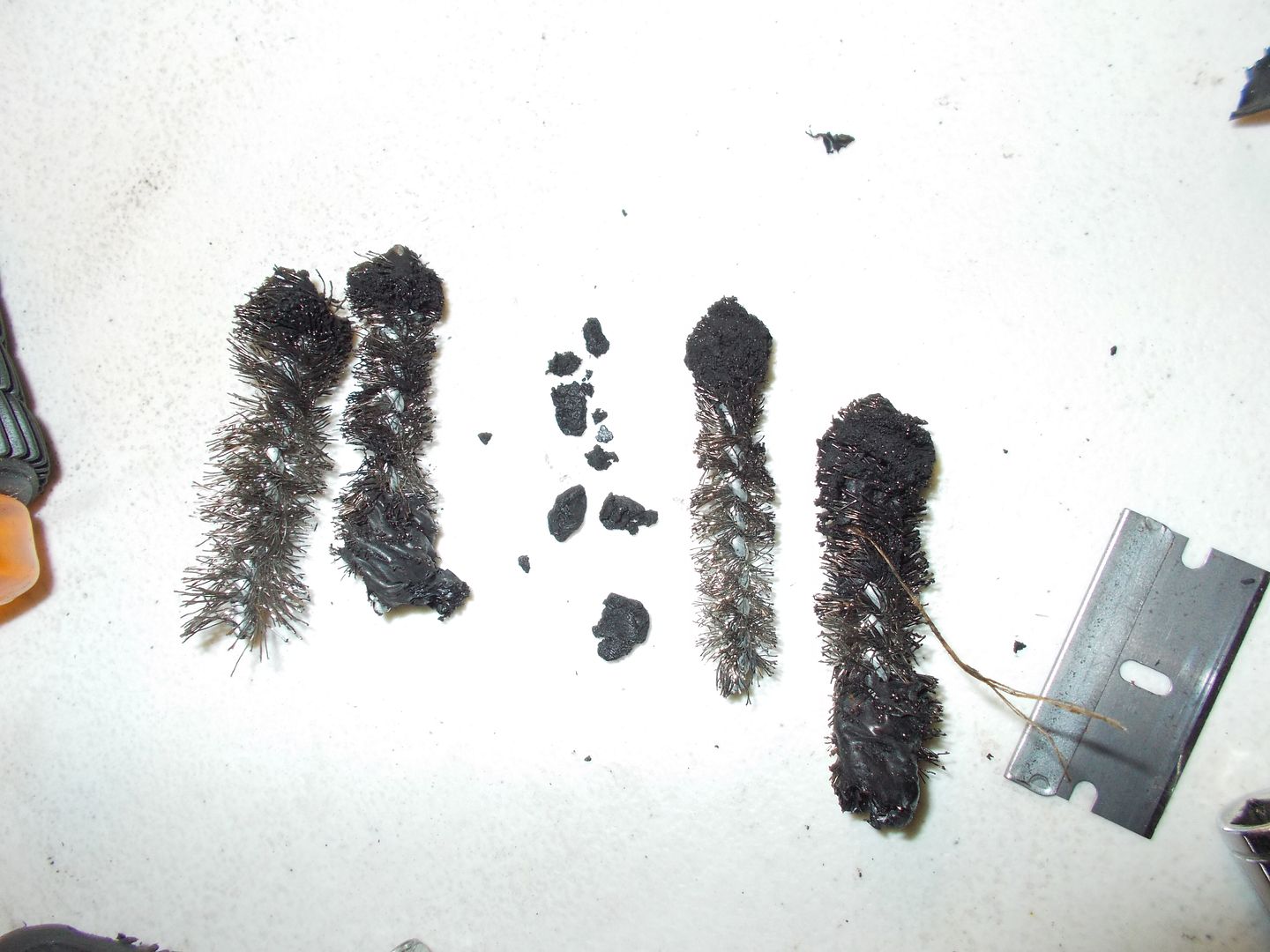 This can be done by removing the intake manifold, plug each intake port with a clean rag or better yet blue masking tape to prevent any debris from falling into a cylinder that may have a valve open, start with cylinder/port # 1 and make sure the intake valves are both closed by looking into the port with a flashlight or boroscope.
The deposits will be anywhere from a thick "goo", to baked on rock hard...and so all know, upper induction cleaning is helpful, but you do not want to do it very often as the deposits when loosened while the engine is running, the smaller ones, will be forced between the piston and cylinder-wall and cause scouring. So ONLY do a solvent cleaning once in a great while, and with a good catchcan like the RX, you should have very little build up in the future. Below is a picture showing a low mileage piston with several upper induction cleanings done....if a little is good, a lot must be real good? No. There is a trade off for doing the easy quick fixes. Same as to much fuel treatment/injector cleaner will shorten injector life:
So after making sure the valves are both closed so no deposits can fall into the cylinder, start with the long pick or screwdriver work the biggest accumulation loose first (don't worry about scratching, the valves and seats are hardened steel and there will be damage done). Use the shop vac to keep sucking the debris as it is loosened. After you get as much pried loose this way, then start with the brushes. You will be able to get most all the deposits cleaned and end up with this when completed: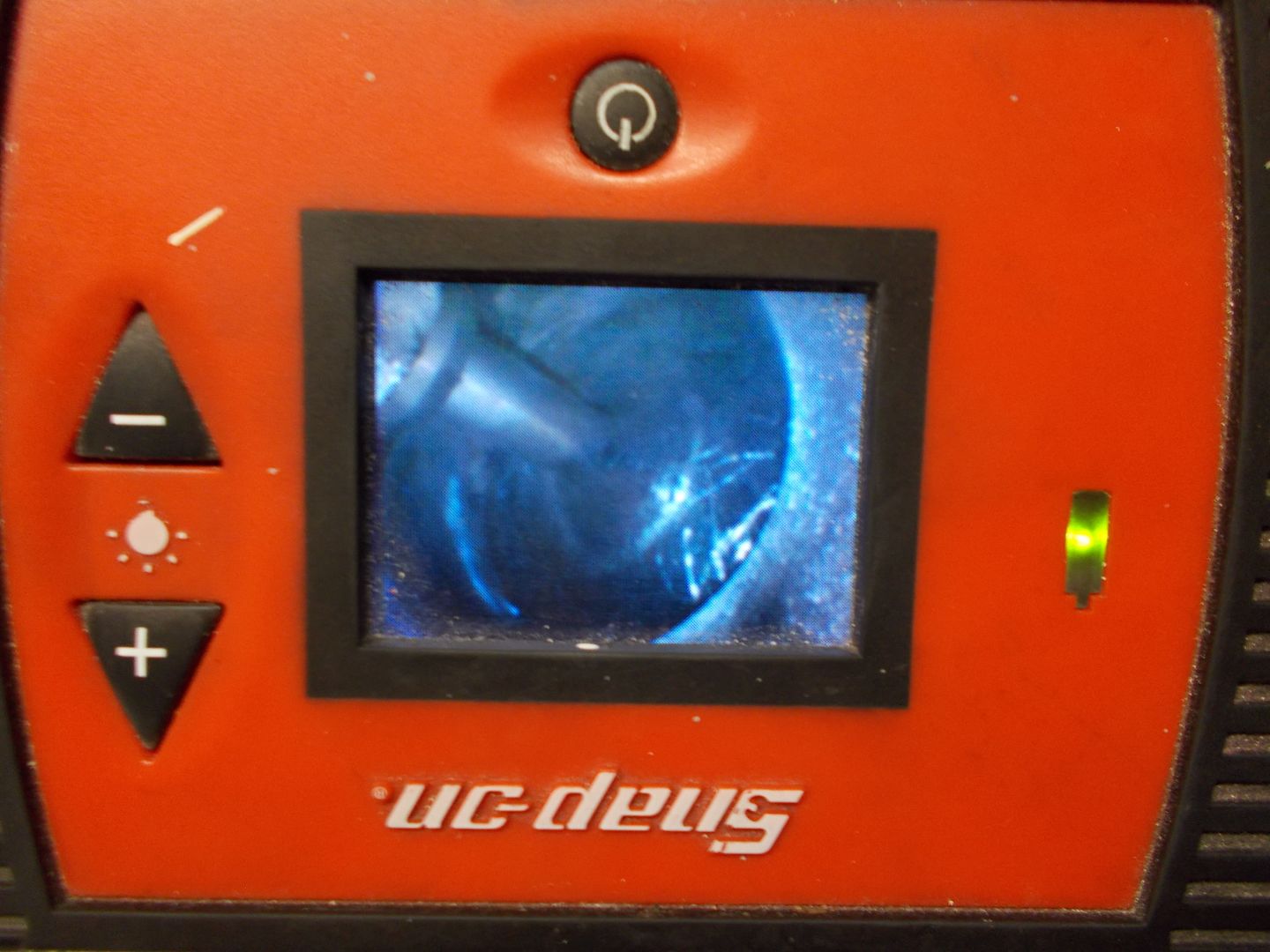 Vs this to start:
After you have completed one port, then spray compressed air into the port to remove any particles the vac did not and clean and tape up that port and move to the next.
I know this is not long and detailed, but should give most the steps to do this. The difference will be very noticeable in both power and fuel economy. Remember, it took time for this to gradually build up so most never notice the degradation but sure do the improvement after completing this.