Hey all! Migrating from Camaro 5-so bare with me on some of the things said as they were in response to other threads/questions there
Hello all! I know this is more needed in the tuning thread, but figured since so many of you are going with Overkill tunes and Autocals, i would post it here too
I just modified my Autocal to work with a serial wideband so you can read wideband/AFR and datalog for your tuner to get better information.
This WILL void your warranty on your autocal...but...what do we care about warranties around here?
The Autocal will only accept serial inputs, but takes some modifying to work, as it is not natively able to do so. however it does have the contacts inside to make it work.
For this, you will need the following:
[url="http://www.amazon.com/StarTech-com-Assembled-Connector-Backshell-C9PSM/dp/B00066HQBY?ie=UTF8&psc=1&redirect=true&ref_=oh_aui_detailpage_o02_s00"]Serial RS292-DB9 FEMALE soldered connector[/url]
18-22ga multistranded wire
Drill bit or small round file
Soldering iron with fine tip
Silver solder
no. 1 Phillips screwdriver
patience and a steady hand.
So, here is your Autocal.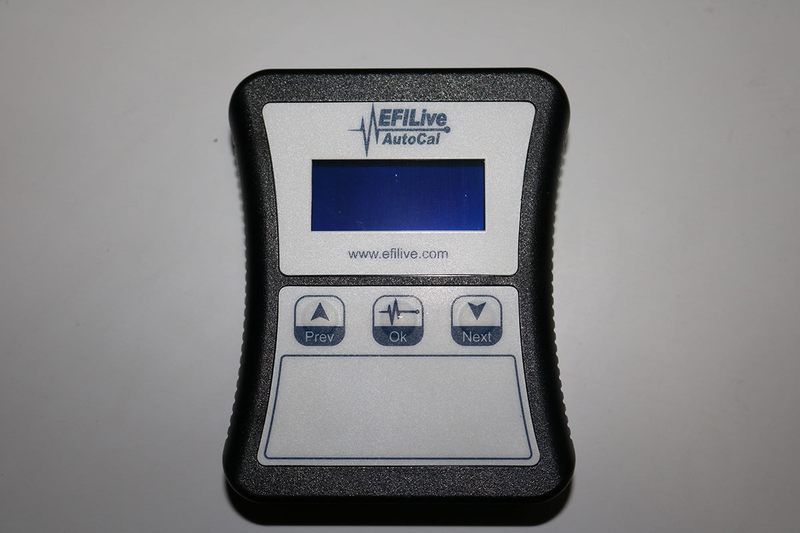 Here is the backside of the autocal. You will need to use your screwdriver to pull all 5 screws out, and put aside. Do not lose them.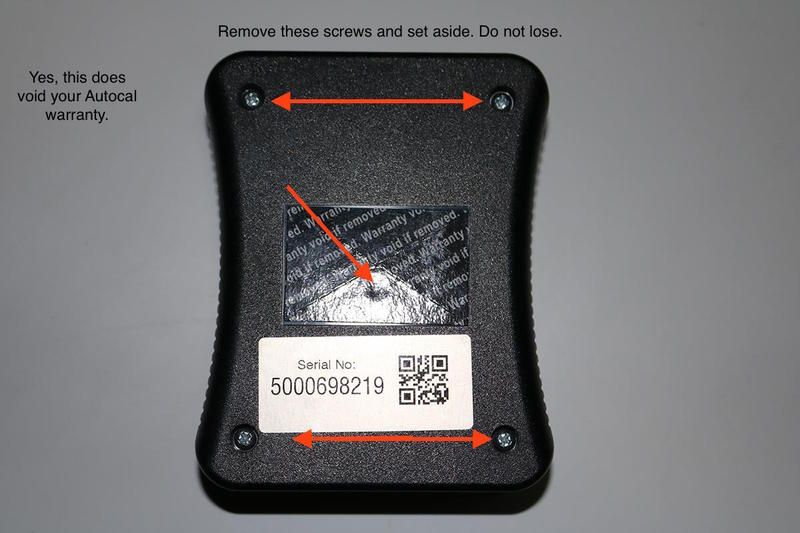 When you open up the Autocal, this is what you will see (minus the red and black wires coming out. Those are what you are adding.
To pull the board out of the Autocal enclosure, you will need to squeeze the top of the autocal just a bit and pull the board straight up and out.
Once it is out, you will see RX, TX, VCC, RD and Ground. We will be using RX and Ground. Do NOT attach anything that would put power to the Autocal here. Nothing other than RX and Ground wires.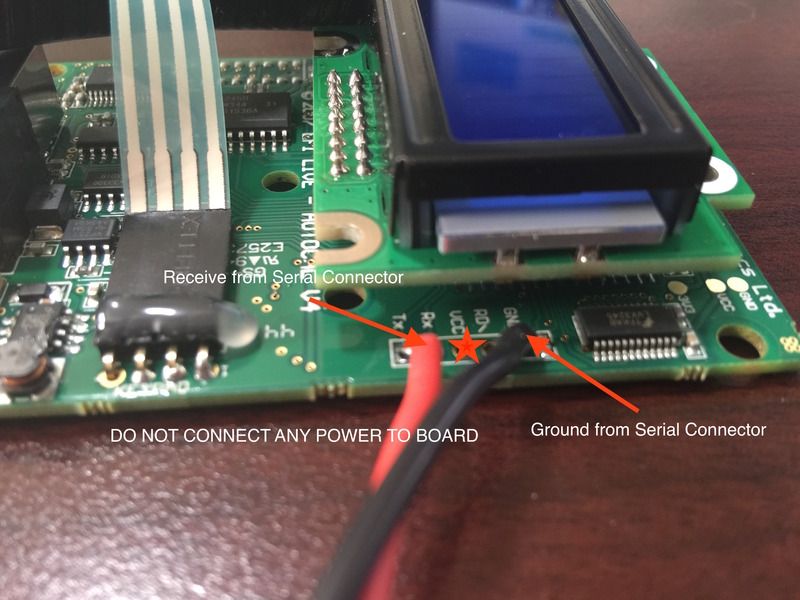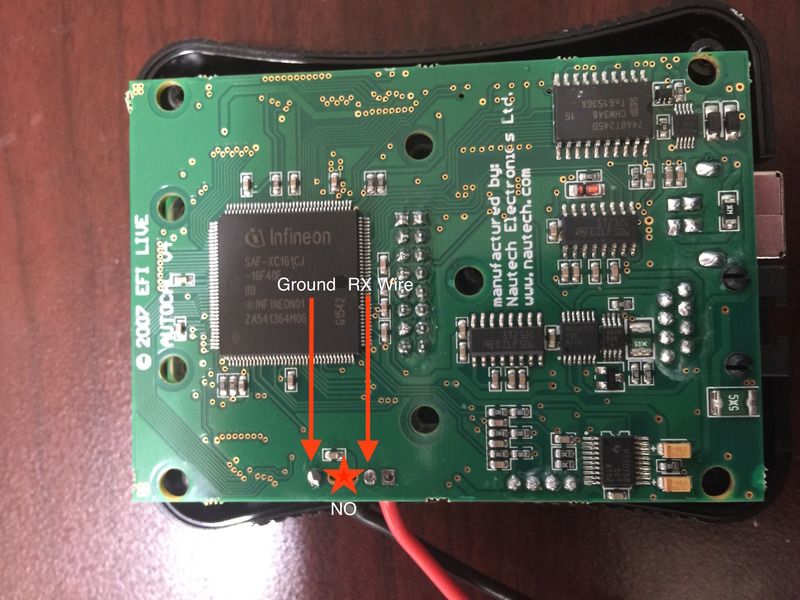 I used about 6" of red and black wire. Go as long as you want. The longer, the more room you have. Wrap the wire around itself, tin the tip, then insert into the holes/contacts on the GROUND and RX location. Use a FINE TIP soldering iron, and melt the solder on the contacts. When the solder starts flowing remove the soldering iron. You are done here.
Do not get solder across the other contacts. That will cause a short, and could potentially ruin the Autocal.
Next you need to modify the enclosure for the wires to escape without pinching.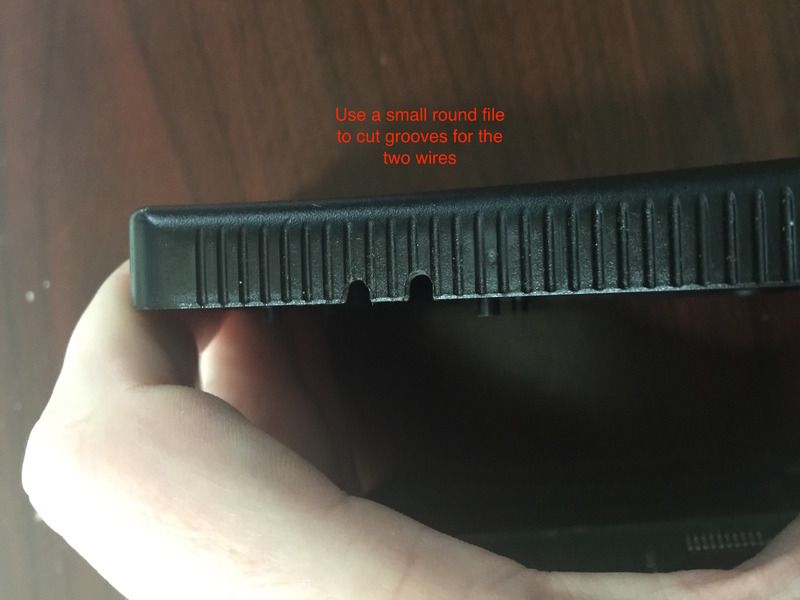 Next is the wiring on the serial connector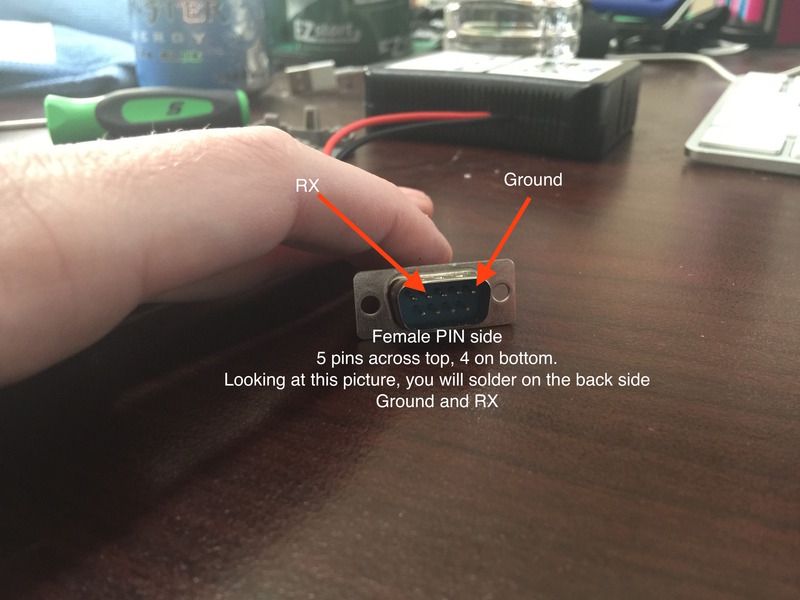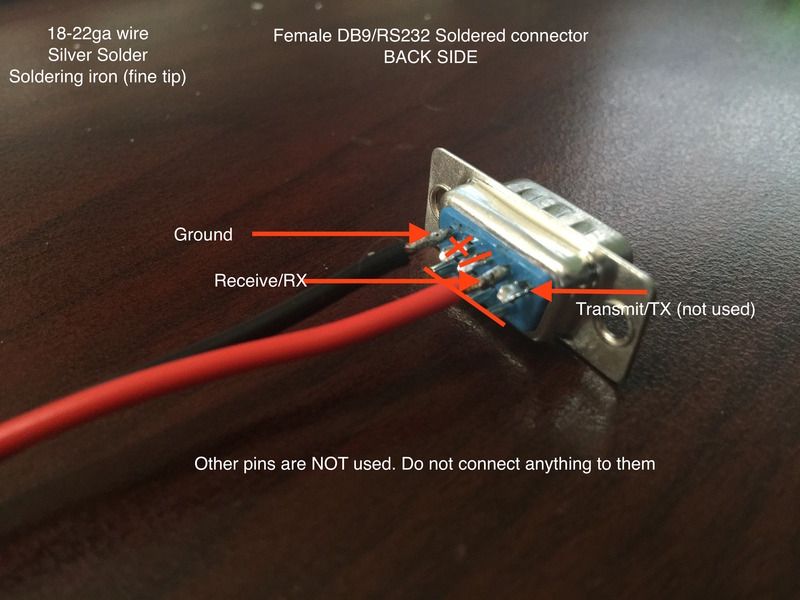 Again, tin the wire, tin the contact, yada yada.
Once you are satisfied with your wiring, you can sleeve the wiring for a nice clean look, or leave it naked.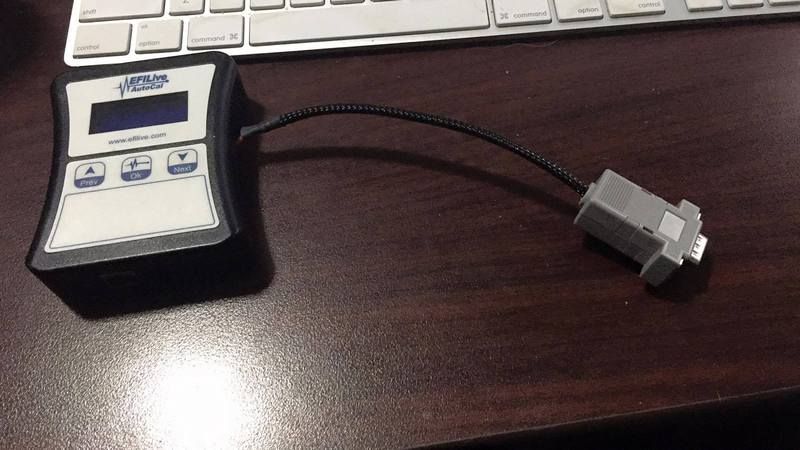 Once you are done with that, put the cover on the serial connector, and you are done with the Autocal!
I can provide this service if you are worried about doing this on your own. Just shoot me a PM and we can discuss.
I have this setup for Serial logging with my Innovate LC2 Wideband. As long as your wideband has a serial out, you should be golden.
All that is left is setting up Efilive and the Autocal software for reading.
Happy logging!
Again, contact me if you are not wanting to do the modification yourself. I can do it for a small fee.